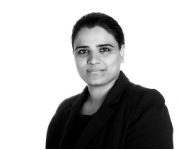 Our criminal team achieved an excellent result for a client in the Old Bailey last week following an 8 day trial on a charge of attempted murder.
Our client, Ahmed Saleem Mohammed, became involved in a fight with an estranged friend.  We ran a self-defence argument.  Our client and his former friend were both originally from Iraq.
The fight arose out of allegations that our client's friend had stolen large amounts of cash from him.  The cash was the proceeds of sale on our client's property in Iraq.  The prosecution never accepted the existence of the cash and a major part of the prosecution case was that our client had fabricated the argument about the cash.
Our client had always maintained that there was some surviving cash which had not been stolen because he had hidden it in a suitcase.  The turning point in the trial was when the suitcase was brought into court.  The seal of the suitcase lining was opened up and $27,000 US Dollars were found, entirely consistent with our client's evidence.  This dramatic court moment helped secure a majority acquittal from the jury.
Mr Mohammed was represented by Frida Hussein of Furnival Chambers and Dawn La Borde.
Wilson Solicitors provides dedicated personal representation to clients in criminal proceedings.