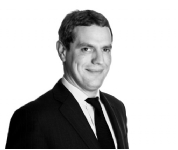 Ben Gordon represented the late Dawn O'Connell, through her son Matthew, who brought a posthumous appeal against his mother's wrongful conviction as part of the Post Office sub-postmasters' conviction appeals.  Ms. O'Connell's wrongful conviction was quashed, with the Court of Appeal noting in is judgment that:
"Mr Gordon, on behalf of the late Dawn O'Connell, emphasises the importance of ground 2 [of the appeal]: it is important that there should be full vindication".
The Court decided as follows:
"[Post Office Limited] concedes only that Mrs O'Connell's prosecution was unfair (Ground 1) but we are bound to conclude that her prosecution was in addition an affront to justice (Ground 2). The public interest requires us to mark this latter conclusion. We do so by allowing her appeal both on Ground 1 and on Ground 2. Her convictions are unsafe. Notwithstanding her guilty pleas, we quash her convictions on all five counts. We repeat the condolences that we expressed at the hearing to Matthew O'Connell and to Mark O'Connell who attended the appeal hearing with him."
This case was part of the wider litigation, of national importance, that overturned multiple wrongful convictions of sub-postmasters that arose out of the Post Office scandal.  Click here for live press coverage.